Cape Small Animal Clinic
NOSE-TO-TAIL PET CARE
Since 1971 when the late Dr. John Koch opened Cape Small Animal Clinic, our veterinarians have been proudly and humbly caring for pets and their families. Our clinic now has four veterinarians: Dr. Brian Heuring, Dr. Loni Patke, Dr. Alexandra Chaney and Dr. Jeff Lawrence, along with a team of veterinary technicians and receptionists who are experts in pet care and friendliness. We are always accepting new clients. We typically can see your sick dog or cat the same day you contact us and we work diligently to get your pet in quickly that week for other routine care. From new puppy and kitten shots to comprehensive surgery, we do it all---and we communicate every step to you along the way. At Cape Small Animal Clinic, we care for pets AND the people who love them!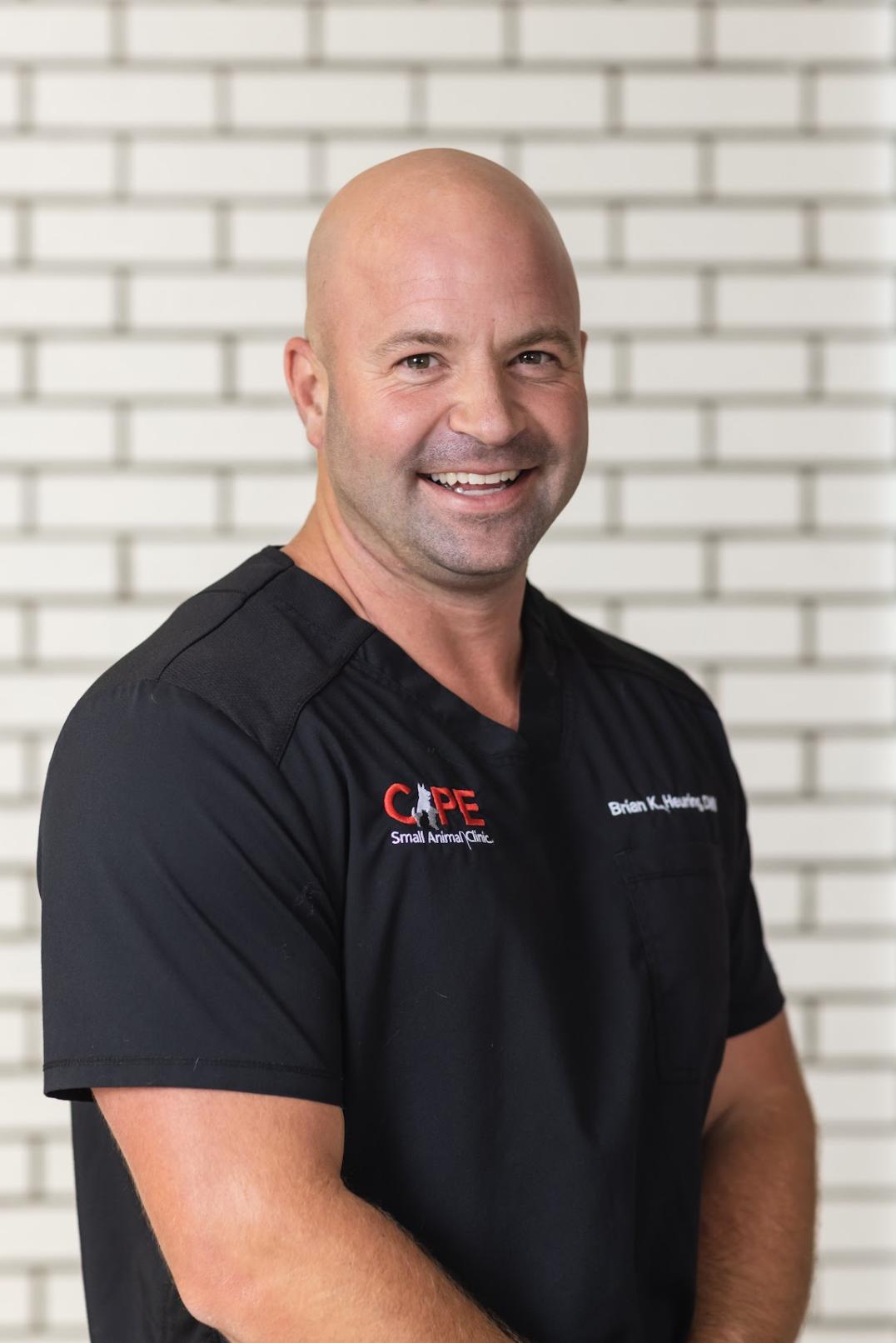 Brian K. Heuring, DVM
Dr. Brian has nearly 20 years experience as a veterinarian and loves working in the community where he was raised. He graduated from Thomas W. Kelly High School in Benton, MO, and received his doctorate of veterinary medicine from the University of Missouri-Columbia. He and his wife, Lauren Keith, stay busy attending and coaching several of their two daughters' school activities and sports, and their little King Charles Cavalier Spaniel is usually along for the ride, too. When Dr. Brian isn't caring for pets at the clinic, you can find him at his horse barn. He proudly raises and shows Belgian Draft Horses, carrying on a third-generation family tradition. Dr. Brian thoroughly enjoys helping pets, especially performing orthopedic surgeries. He loves working with the entire team at both Cape Small Animal Clinic and Bootheel Animal Clinic of Sikeston.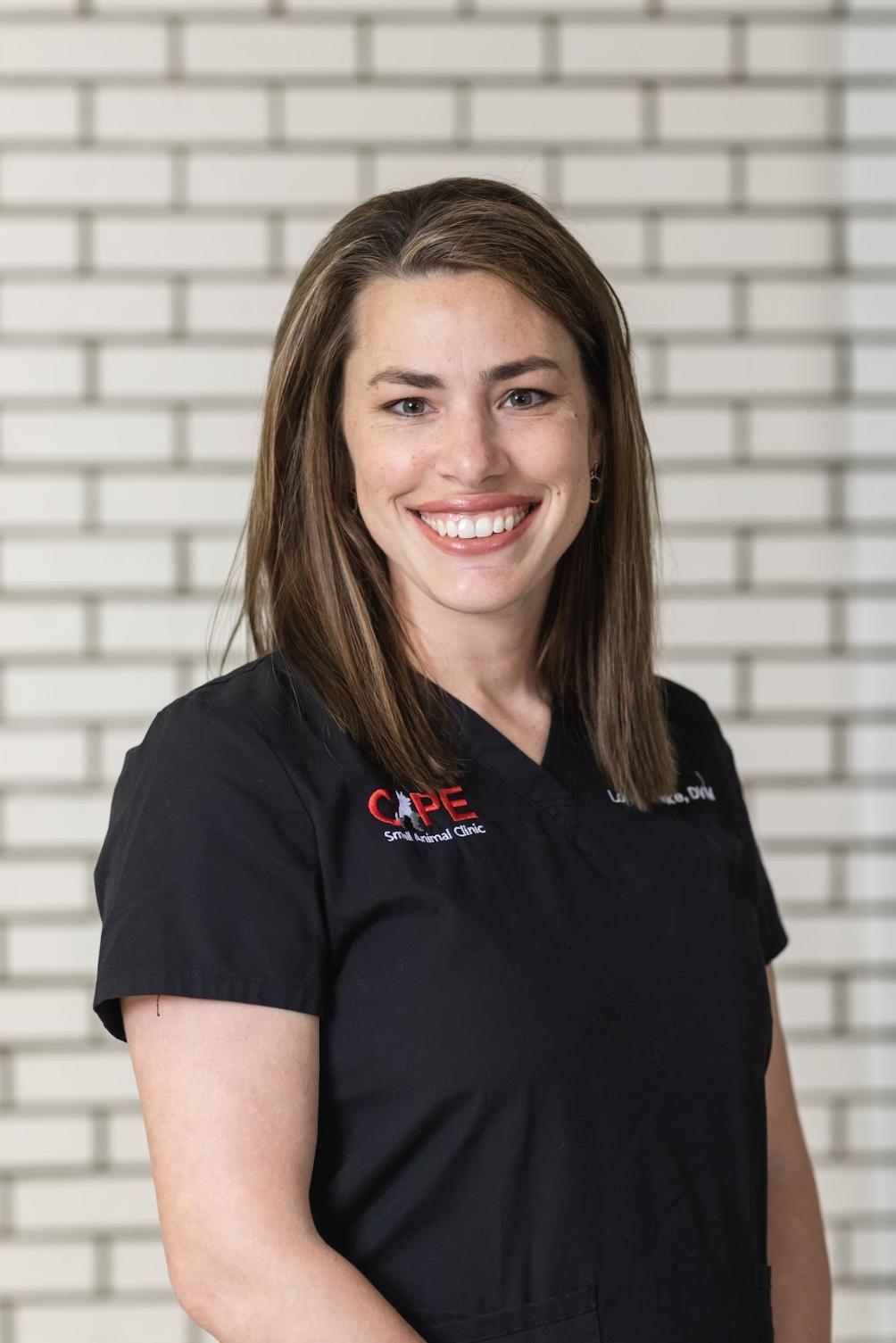 Loni M. Patke, DVM
Dr. Loni Patke loves meeting new people, connecting with clients, and working with the entire vet team. She always looks forward to seeing what the day will bring here at Cape Small Animal Clinic. Dr. Loni enjoys using ultrasound technology to aid in the diagnosis and treatment of pets. Outside of veterinary medicine, she and her husband, Michael, spend time chasing their toddler son, Walker. They love taking Walker wherever they go and introducing him to new things. They enjoy family dinners, being outdoors, fishing and spending time in Texas, where the couple met. The Patkes also love attending sporting events, especially watching their niece and nephew's activities and attending SEMO athletic events. Dr. Loni is a proud Jackson High School graduate, and she earned her veterinary degree from Texas A&M University.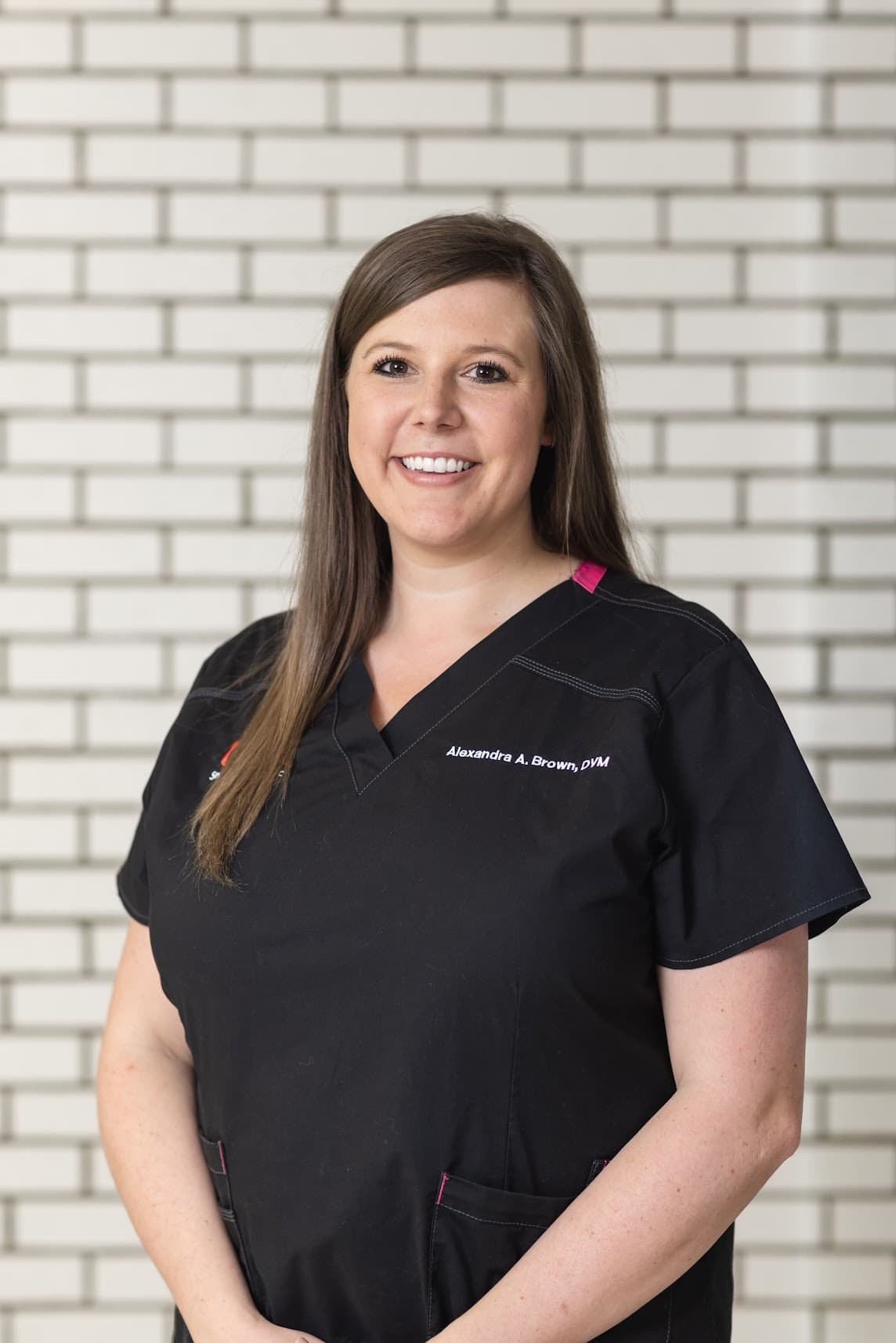 Alexandra B. Chaney, DVM
Dr. Alexandra Chaney is originally from Kennett, Missouri, where she also graduated high school. She then obtained her Bachelors of Science in Biology from Roger Williams University in Bristol, Rhode Island, where she was also a member of the RWU Women's Tennis Team throughout all four years of undergrad. Dr. Alexandra graduated from Mississippi State College of Veterinary Medicine where she was a Giles Scholar and was also inducted into the Phi Zeta Honor Society. Dr. Alexandra and her husband, Brent, are expecting their first child in 2023 and are currently the 'fur parents' to two miniature dachshunds, named Dudley and DJ, along with a kitten, Hemi. She is proud to be a member of both the Cape Small Animal Clinci and Bootheel Animal Clinic family, and she looks forward to helping with your pet's needs!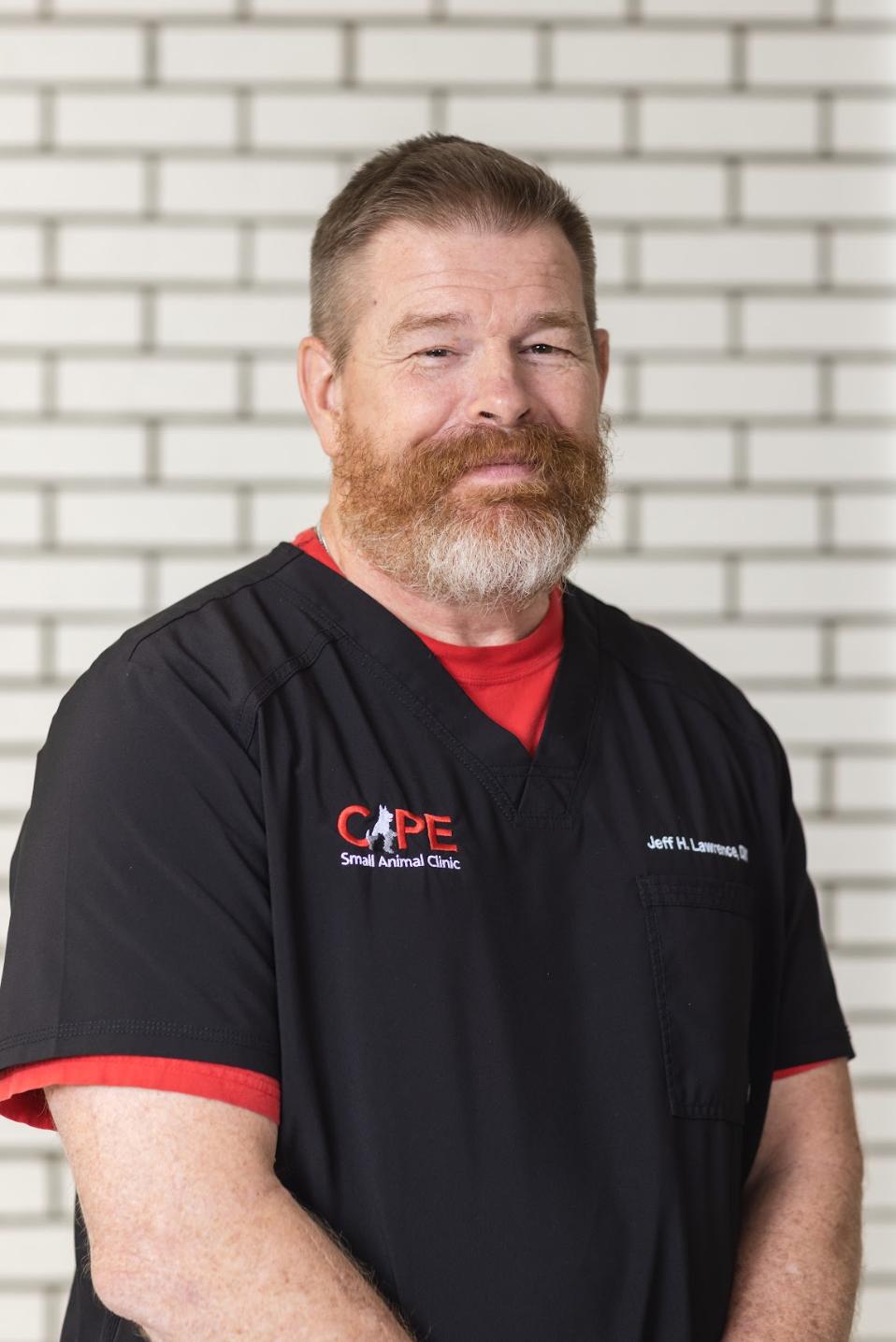 Jeff H. Lawrence, DVM
Bio coming soon!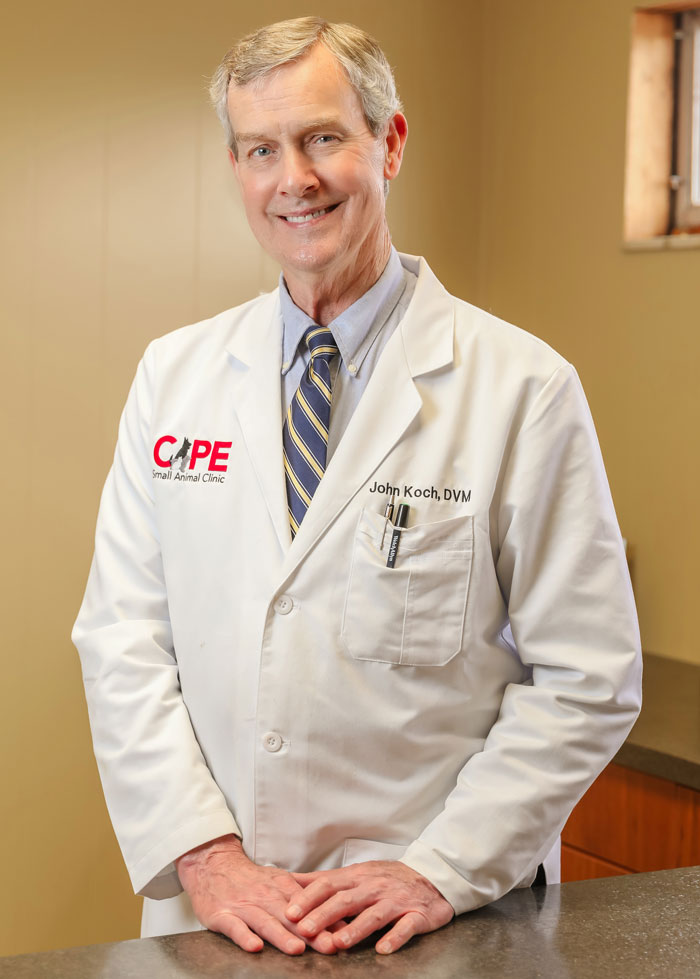 John Koch, DVM
Dr. John Koch opened Cape Small Animal Clinic in 1971 and proudly served hundreds of pets in our region up until the day he died in 2018. We are very humbled to still treat his entire family's pets, and we enjoy when Mrs. Koch stops in to say hello. We are grateful for Dr. Koch's experience and kind manner he passed onto all of us. We work daily to make him proud.
CAPE SMALL ANIMAL CLINIC
Address:
210 Christine St.
Cape Girardeau, MO 63703
Business Hours:
Monday - Friday: 7:30 AM - 5:30 PM
Saturday: 8:00 AM - 12:00 PM
Sunday: Closed